Our History
Family owned and owner operated, The Chimney Chap, established in 1980, is a premier provider of expert chimney sweep, repair, and masonry services throughout the Boston, South Shore, and some areas of the Cape Cod region. After years of customer demands and requests, we recently applied our knowledge and background into the Fireplace & Hearth Products market which lead to the grand opening of our showroom, South Shore Fireplace.
We are committed to making South Shore Fireplace your one-stop resource for everything related to fireplaces and chimneys. We offer a full line of gas, wood, pellet, and electric products, as well as outdoor grills and design. We also carry accessories and hearth products to create lasting memories filled with warmth and love for you and your family.
Our installations are not subcontracted out, they are professionally installed by our experienced team who has helped us achieve our A+ Ratings with Angie's List and the BBB.
Our new showroom is conveniently located right across the street from the Commuter Rail stop on Main St. (Rte-27) in Hanson, MA, where you'll meet our incredible team of knowledgeable, well-trained experts who will make absolutely certain your improvement project is a total success.
We will help you find the exact appliance that meets all your needs & budget, install it for you quickly & professionally, train you on it's safe use, and then help you maintain it for many years of safety & comfort….
We welcome you to come browse our extensive selection of burning stoves, inserts, and fireplaces or call us to arrange an appointment.
The Chimney Chap, a premier provider of quality professional chimney services in the South Shore Area. Since we first opened our doors, we have been dedicated to providing every homeowner with the finest, most cost effective chimney cleaning, maintenance and repairs.
Scott Sarras
Owner – The Chimney Chap
President – MA Chimney Sweep Guild
My goal, as the business owner, is to provide you with the best service in the industry. We have been serving the entire South Shore area since 1980. A family owned business passed on through generations of chimney sweeps, chimneys is our way of life. I can assure you each customer will receive outstanding, committed, quality service. When you call The Chimney Chap you are not just a customer…you're family.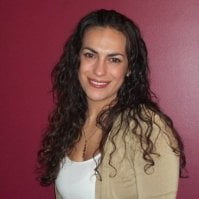 Rania Sarras
Operations Manager – The Chimney Chap

My Husband and I joined forces in 2010 with the hopes and dreams to build a reputable and trusted chimney service company. With my business background and his knowledge in the chimney industry (second generation), we quickly became a force together and passionate in what we do. As a mother of four and a Wife, I understand the importance of running a "smooth ship." I will make sure our business and organization is run as well as it possibly can and provide you with the service that meets your expectations. Together, we will ensure the quality of work in your home and the quality of service in our offices. Our business is about building relationships and that is what we do.