Call us today for all of your chimney needs!
Bridgewater        (508) 807-4371
Duxbury               (781) 585-5321
Hanson                (339) 933-8531
Plymouth            (508) 927-1900
Plympton            (781) 422-3908
Animal Removal, Cap Installations, Chimney Rebuilds, Chimney Repointing, Lead Flashing Repair, Damper Installations, Dyer Vent Cleaning, Drafting Problems & Real Estate Chimney Inspections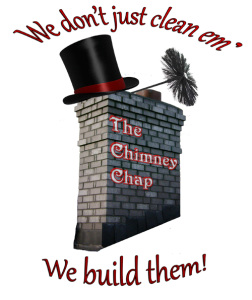 The Chimney Chap has been in business since 1980, originated in Duxbury, and now sweeping through the entire South Shore Area. We are a family run business passed on through generations of chimney sweeps. We take pride in our business and our customers because they take pride in us. Here at The Chimney Chap our focus is providing high-quality service and customer satisfaction at competitive prices. With over 30 years experience, we strive to be the name you think about when you think about Chimneys and Fire Prevention.
Offering the best products and service in the industry!
We carry a full line of the latest and most impressive fireplace & stove products in the industry! We  are a full service and installation company as well! We welcome you to visit our showroom and meet with one of our trained professionals. We are committed to providing you with the best service with any and all of your fireplace and chimney needs!